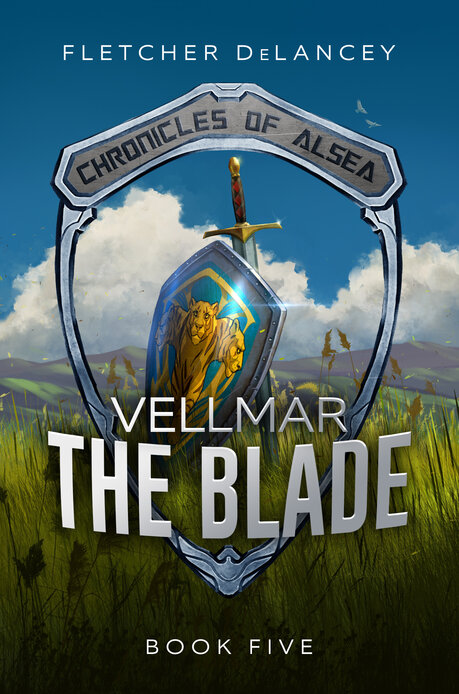 This novella is a light, humorous, easy read amidst the epic stories of the series.
Lead Guard Fianna Vellmar is the daughter of a champion, trained to handle blades since she was old enough to grip a knife. Her sword skills have caught the eye of Lancer Tal herself, earning a promotion to the most elite warrior unit on Alsea.
With one dream already achieved, Vellmar sets her sights on another: the Global Games. In the annual competition of the world's best athletes, she aims to prove herself the finest blade handler of all — until a stunning turn of events forces her to choose between life and glory, mercy and pride.
Vellmar became a legend not for winning a championship, but for losing it.
Reviews
"Brilliant. As usual. I need, however, to issue a warning: Fletcher DeLancey's stories are highly addictive, and any withdrawal symptoms between new releases can at most be mitigated by re-reading them. Read at your own risk!" — C-Spot Reviews
"Fletcher DeLancey's Alsea series is wonderful. Brilliant world building, well done sci-fi, excellent stories and absolutely top class characters who have already become our friends. For me these books rank up there with McCaffrey's Pern, and I hope they will build into just such a substantial series." — Lesbian Reading Room